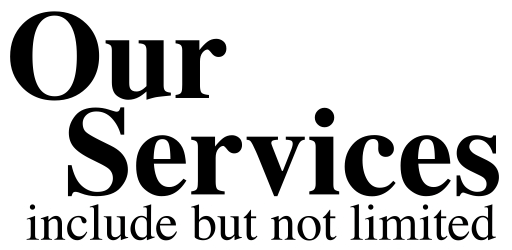 We are the experts in specialty website development, website security and maintenance for multiple type of site, online shop design, SEO, Web App and Mobile App.
Do you want a website for all the right reasons?  Contact us today.
Some of the examples of the type of site that we can create for you include:-

     This package would include website design professionally created by our own designers, a simple content management system (CMS) allowing you to add to text and images to your site using an on online page editor, an image gallery, blogging, and events calendar and newsletter, visitor registration, and web-mail contact form. It would include hosting and and email.
     This type of package would be ideal for a small business, a personal site, a small club or self-employed professionals.
     You can publicise your business, service or products to millions of potential customers. Having a web site can increase your sales. Web sites are easier and cheaper to change / update, than conventional print based media. Content Management Systems can be set-up so that you can update any section of your web site, when ever you want as often as you want.

     We can create a fully-customised e-commerce site. This package would include a design professionally created by our own designers, with secure administration so that you can add or edit prices and products as you choose, and integration with Paypal or your choice of payment gateway.

       Social commerce is a subset of electronic commerce that involves using social media, online media that supports social interaction, and user contributions to assist in the online buying and selling of products and services.
Facebook commerce, f-commerce, and f-comm refer to the buying and selling of goods or services through Facebook.
We works at the confluence of e-commerce, social tools and widgets for building popular social commerce web applications. We do this by making a website with robust commerce backend support, user-freindly front-end and taking the commerce website to the social platform. We provide integration service with market leading payment gateways to add more flexibility for your customers.

     Web applications run through a web browser like Safari, Firefox, Internet Explorer. The program sits on a web server, rather than on the PC, Mobile or local server for traditional applications.
On a basic website pages are static. Web application pages interact with users requesting and responding to users. The most common example is online shopping application.
Web applications typically use a database to store permanent information such as product descriptions and costs, and customer orders.

      The number of mobile-connected devices globally will exceed the number of people. That is a large and expanding canvas for apps when consumers have come to expect one for almost everything, small businesses to create and publish their own apps.
Apps can supply information to consumers, deepen Brand Loyalty and act as markrting tool for your business .

    We can create a fully-customised website. This package would include a design professionally created by our own designers, allows your online presence to be completely unique and set you apart from the competition. All our customized sites are built from scratch and undergo extensive research prior to conception.
     We plan every stage of the site including brand integration, adaptability, scalability and search engine optimization to ensure that we design a site that can grow with your company for many years to come!
Do you want a website for all the right reasons?  Contact us today.